Fast Clamping Bolt with Handle for System 28
Sale
Sale
Original price
$143.00
-
Original price
$143.00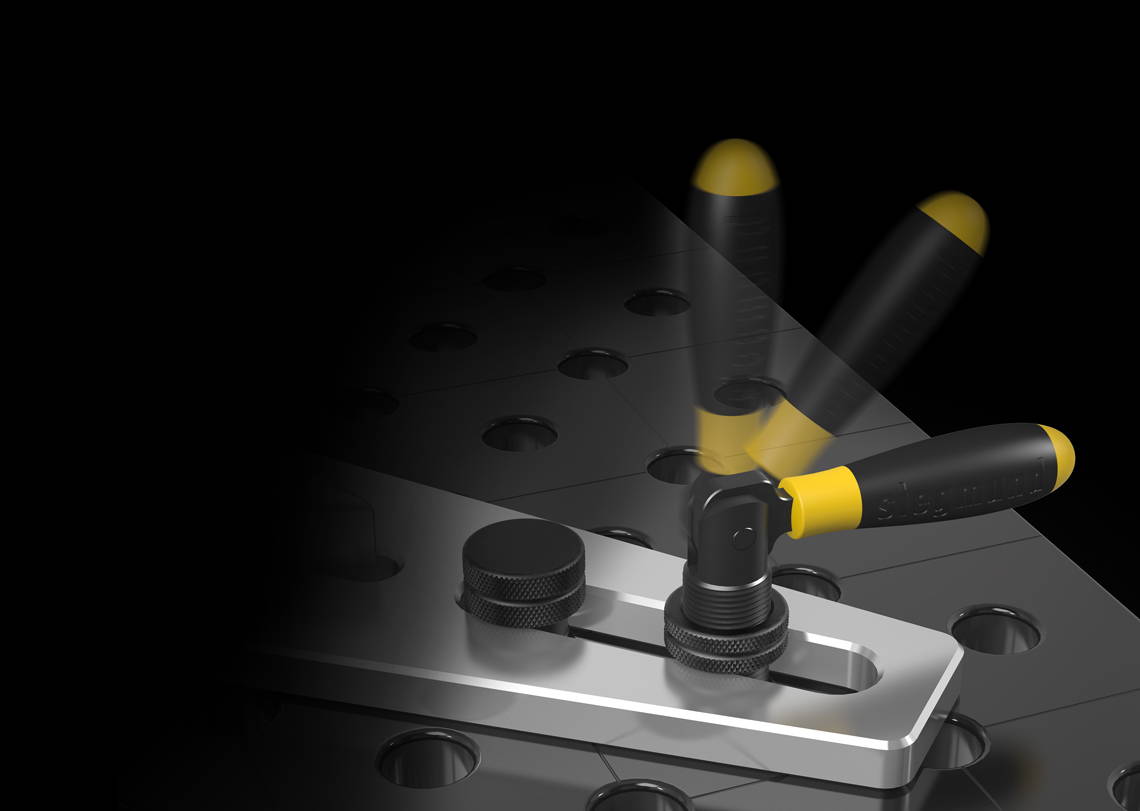 The Siegmund Fast Clamping Bolt

with Handle
(Siegmund Part No. 2-280516)
New at Siegmund
We have expanded our range of clamping bolts: With the new Fast Clamping Bolt with handle you can clamp components quickly and easily without any additional tools. It is especially suitable for clamping different material thicknesses, for example when using customer provided templates.
---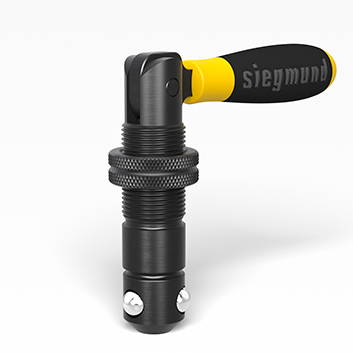 With the Fast Clamping Bolt with handle, components can be clamped quickly and easily without any additional tools. The clamping stroke can be regulated with the adjusting nut in the range from 33mm (1.3") to 60mm (2.3").

For maximum strength the main body is manufactured from high-alloyed hardened steel.

This bolt is NOT permitted for combining tables and U-formed squares!

Specs and Features:
Length: 9.25" (235mm)
Diameter: 1.10" (28mm)
Shearing Force (k1): 220 kN
Tensile Force (k2): 25 kN
Weight: 1.4 Ibs.
---

The fast clamping bolt with the handle
offers rapid clamping without tools.
---
---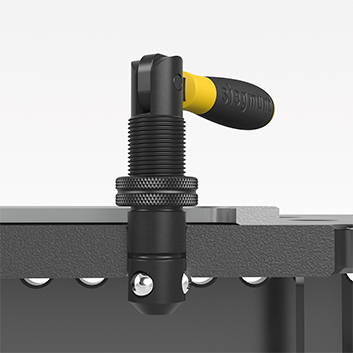 Tensile Force
Max. ZK of 280516: ≤ 25 kN
The tensile force is the force created when pulling on fixed bolts.

Shearing Force
Max. SK of 280516: ≤ 220 kN
The shearing force is the force which reacts laterally to the cross-sectional area of the bolt.
---
---
Variable Clamping Stroke
The position of the handle is adjustable between 1.3" & 2.3" (33mm & 60mm).
---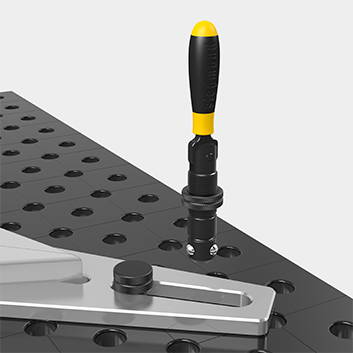 ---
Customized
Ideal for use with custom-built components.
---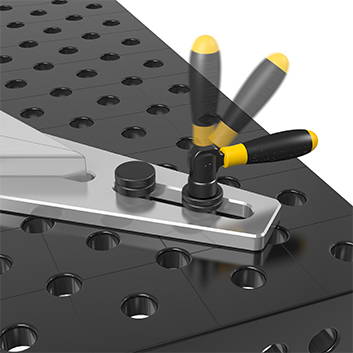 ---
Easy Handling

Due to its well-engineered mechanism it can be fixed and released by hand within seconds.